Suburban Marketing Search News is your monthly source to keep you up to date on the latest trends in search engine marketing and related matters. Make sure you sign up to get the monthly newsletter delivered directly to your inbox.
The Mobile Countdown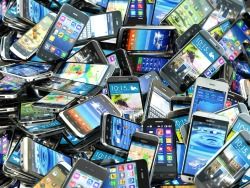 From Google's Webmaster Central Blog: "Starting April 21, we will be expanding our use of mobile-friendliness as a ranking signal. This change will affect mobile searches in all languages worldwide and will have a significant impact in our search results." In other words, make the necessary changes to your website or risk losing rankings.
Search Engine Land reports that the algorithm runs on a page by page basis, "So if you have 10 web pages on your web site and 5 of them are mobile-friendly and 5 are not, then only the pages that are mobile-friendly will benefit…Many websites have sub-sections or specialized pages that would be hard to make mobile-friendly, so webmasters do not need to fret about going 100% mobile-friendly by April 21st.'
Click here to read Google's Mobile Friendly Websites guide.
A Marketer's Dream Come True
A new Facebook insights product called "Topic Data" will soon be available to a select group of marketers. Topic Data will show marketers what audiences are saying on Facebook about events, brands, subjects and activities.
According to WSJ: Facebook for the first time is promising insights companies can use to develop products or decide which audiences to target. A business marketing a hair-de-frizzing product might use Topic Data to see demographic information about people discussing humidity's effects on their hair. The company might use that information to improve marketing campaigns on Facebook or TV, or to identify potential customers they hadn't previously considered.
Facebook plans to "iterate on Topic Data thoughtfully and deliberately, and look to expand its availability at a later date."
100 Million Emails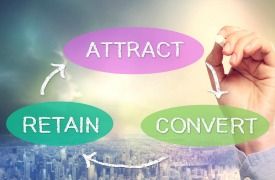 A study of over 100 million emails found that "Transactional Emails" (those sent to one person as a result of an action triggered by that person) have a click rate that is 42% higher than their newsletter counterparts. Click here to read 5 Things We Learned Analyzing 100 Million+ Emails.
In 2014, email marketing was cited as the most effective digital marketing channel for customer retention in the United States (source: eMarketer).
We can help you setup your email marketing campaign—call us today and let's get started!
Are You Getting Search News In Your Inbox?
Make sure you sign up for our monthly newsletter to keep up with the ever-changing world of Search Marketing.